STEP AHEAD IN MODULAR SOLUTIONS
Content
Modular constructions
Modular building constructions UÇE MÜHENDİSLİK
Description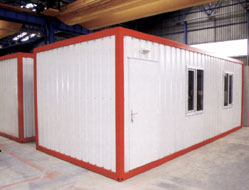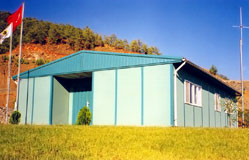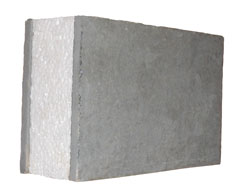 Modular building constructions as an alternative to capital construction are used in Canada, USA and European countries for already a few decades. Possibility of versatile and timely reaction to needs of situation and time, speed and comparative simplicity of an assemblage, availability of all necessary materials for concrete tasks, aptitude to various climatic and landscape conditions, transportability and variety of application, robustness and reliability – these are far from being a complete enumeration of advantages that have enabled modular constructions to occupy the secure position among modern engineering solutions.

FURQAN Company is an official distributor of Turkish UÇE specializing in manufacture of modular constructions and offers wide gamut of such solutions.

Hard metallic framework formed by frames of floor, walls and ceiling is a base of modular constructions. Mentioned frames bears high loads that permits their assemblage in various constructive variants – upward, in breadth and in the form of arch.

Depending on a type of construction, the framework is paneled with: betopan panels, sandwich-panels, galvanized profiled steel sheets, composite panels from profiled steel sheets, foam plastic and plastic.

Betopan is a building material produced on special technology and consists of cement-wood boards between which foam plastic is inserted.

Such a structure of betopan provides it very advantageous performance characteristics, thanks to which betopan has a number of superior features in comparison with other building materials.

Particularities of betopan:
1. universality of application – it may be used for objects designed for various purposes;
2. hardness and reliability, accounting for high resistance to deformations.
3. easily machined – the material is technically versatile;
4. resistance to moisture, flame, plaster mold, insects and rodents;
5. impermeability to dust, wind, water that is a guarantee against internal swelling and decay;
6. high heat-resistance and frost-resistance;
7. thanks to foam plastic entering into the composition of betopan and having features proved for a long time as ecologically clean and non-toxic heat and sound insulator with low degrees of heat-sound conductivity and vapor permeability, betopan is the material that reserves heat well and suppresses noise and therefore is ideal for residential constructions;
8. nice transportability not requiring special conditions for transportation.

FURQAN Company offers various prefabricated constructions particularly modular dwelling houses and Ekovillas of different projects and spaces including those projects drawn in accordance with a client's wish.

Sandwich-panel – light three-layered panel consisting of polyurethane foam enclosed between profiled galvanized steel sheets with protective polymeric coating of external layer.

Thanks to high density and structural solidity of polyurethane, the sandwich-panel as a building material is firm in respect of its form and steadfast with respect to its performance characteristics. It resists deformations and dampness and has a very low coefficient of thermal expansion; also, it is durable and universal. Sandwich-panels are very handy for assemblage because of its light weight, immediate fixing to bars of metal framework and possibility of exact cutting without deformation of the panel right at the assemblage place.

In respect of containers – office-containers, service containers, sanitary containers, douche containers, and also hangars and warehouses, FURQAN Company offers some variants of paneling of the framework – by sandwich panels, profiled galvanized steel sheets or composite panels consisting of profiled steel sheets, foam plastic and plastic.