Content
Services
As it has been already noted, FURQAN Company's activity consists in offering complex solutions within a strategic model of an organizational behavior aimed at comprising the two most important components of a consumer's satisfaction – satisfying a want of concrete material values and a want of these materials to be brought into a ready operational form, namely an assemblage.

The first component includes creating a project of what a customer wishes and how he sees his wish and a consideration of this project through the prism of possibilities of FURQAN Company. In case of a consensus on all important points, the assemblage is scheduled and accordingly the order is carried out as a result of it.

Regarding a roof construction, FURQAN company has adopted the folloüing installation order of metal roofing systems: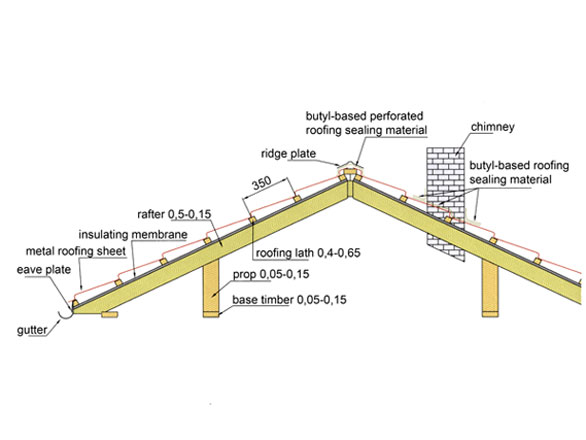 The wood base fixed with lewis bolts is put along the perimeter of walls of a building on which further framework is constructed. Roofing coverings are fixed immediately to the purlin formed by laths. Insulating membranes put under metal roofing sheets draw the accumulating moisture out of the roof space preventing its penetrating inside by this. Joints of metal roofing sheets under ridges and also with the wall, chimney and so on are sealed with sealbands and special roofing tapes with the adhesive butyl-based layer.

The construction of the roof is implemented at a high professional level using and modern materials of the highest quality.

Under choice of one of modular constructions variants, for example, Ecovillas the customer obtains much more indeed – an accommodation matter solution because a problem of how to build does not stand before him – FURQAN Company undertakes the assemblage, the customer makes only a choice of where to build…

Before a customer makes this choice, the project of basis of which his accomodation matter will find its material solution is drafted and agreed. FURQAN Company has a catalogue with ready projects varying by space and layout. A new original project of the customer himself can also be adopted.

A hangar as one of variants of modular constructions is illustrated below where component elements of the construction based on the cement fundament are clearly seen.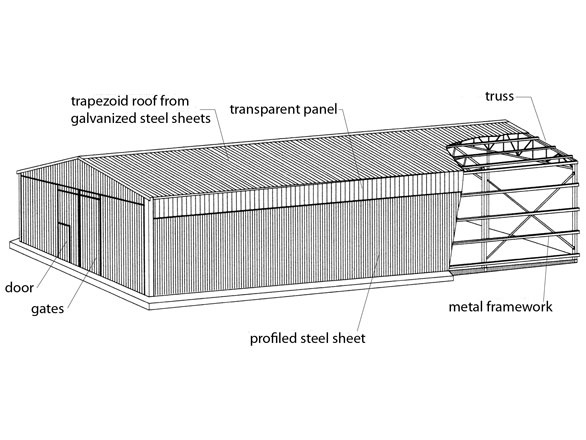 Regarding carports, it should be noted that they are constructions assembled in accordance with a manual from modules making up a complete set. However, a project may be useful here too.

The matter is that the assembled carport can stand for a module in a composition of carports namely it is possible to make up a complex of carports of various geometric forms for example for spanning more wide space, shadowing the definite space, under developing some stylist approach in town-planning schemes and so on. Such a compatibility is provided by the constructional universality of carports initially presupposing a variety of variants of using that broadens horizons of practical application in accordance with not only individual but also collective wishes and demands. Thus, the protection for not only one car but also tens of vehicles in the parking center can be provided. A summer restaurant with unrepeatable modernist aura can be also organized by combining carports lengthways and across over tables. Moreover, carports can be installed one after the other in a row in front of shops for shadowing selling fruits and vegetables with a purpose of conserving their freshness and mellowness.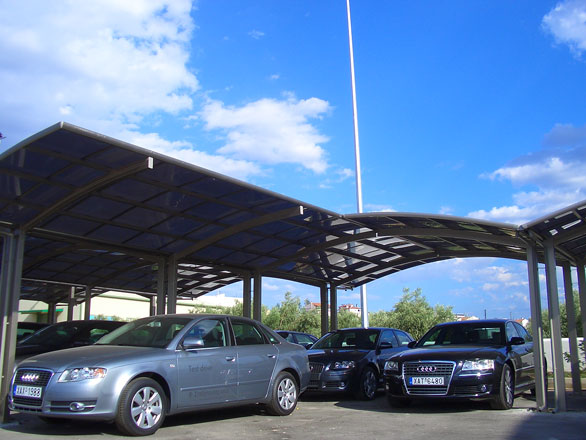 Shortly, there is a room for designing and finding a suitable solution for the protective covering matter.